Norton Secure VPN offers a third layer of protection for your system as you browse the Internet. It is a great service, especially if you wish to connected through a public Wi-Fi system.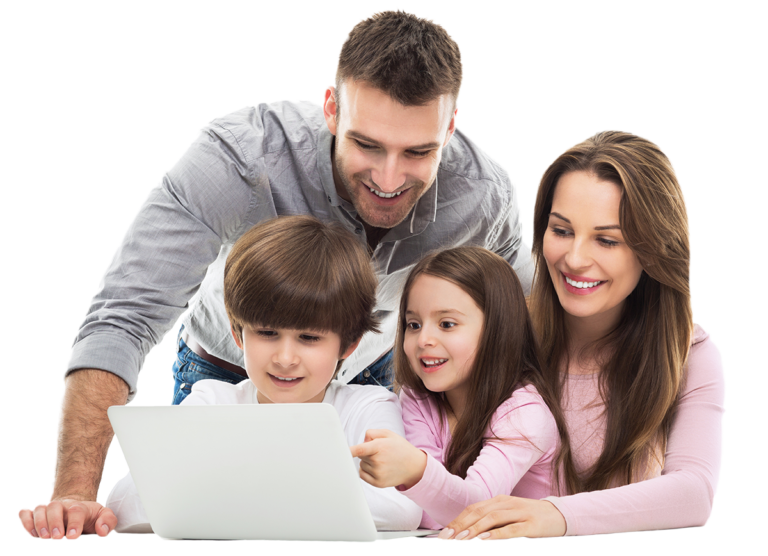 Even if you are a novice in the world of the Internet, you already know that the best security involves having antivirus, a secure VPN, and Internet security. In today's world of data theft, one layer of security is not enough. Antivirus alone will not keep your system safe. The reason for this is that data can be stolen as it is being transmitted from one point on the Internet to another. There are many criteria for choosing the right VPN for your network. This review will explore the pros and cons of Norton VPN as a part of your total Internet protection package.
Norton is already a trusted name in the area of computer security and have one of the most robust antivirus packages around. They also offer a VPN as an add on to their service now. Whether this is a good choice for you or not depends on your needs and what you intend to do on the Internet. Here is a breakdown of how we felt about Norton VPN overall in terms of the most common criteria that people use to evaluate a VPN.
Now, let's explore some of the pros and cons of Norton VPN and explore why we rated it the way we did.
One thing worth mentioning is that Norton Secure VPN was previously referred to as Norton Wi-Fi Privacy. It is the same service, only under a different name. Noe, let's take a look at some of the features and how well they work to keep you safe.
Norton is compatible with Windows systems, Mac systems, iOS and Android. Norton does not offer browser extensions for chrome, Firefox, or Safari. However, they do offer support via other products that they offer.
One drawback is that the VPN is not compatible with any gaming devices such as Apple TV, Xbox, or PlayStation. You can use it with Android TV if you purchase a dedicated app through the Google Play Store on your TV.
We found that Norton VPN work well with major streaming sites such as Netflix. We were also able to connect easily to a UK server and access BBC iPlayer. It was able to access Hulu and Amazon. However, it wasn't able to get around the Great Firewall of China.
Another thing to mention is that they do not allow torrenting or P2P connections. Norton is a large corporation and does not want the hassles associated with these activities.
The download and set up only took a few minutes from start to finish. You will need to sign up for a Norton account. The installation process was straightforward and took only a few minutes. The entire system was installed and set up in about 10 to 15 minutes. The first thing you need to do is to navigate to the Norton website.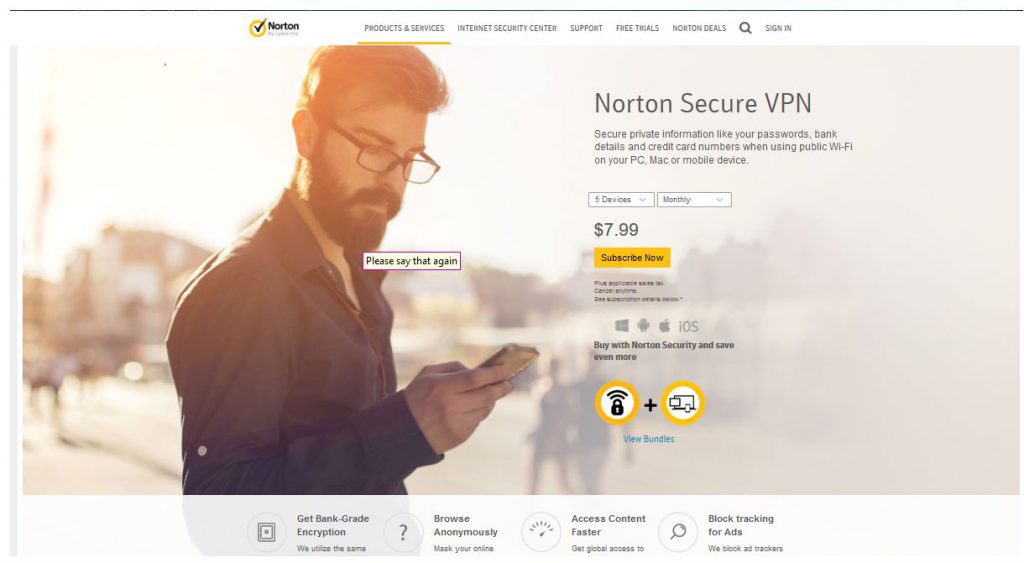 It is important to make certain that the image looks like this so that you can be sure of getting the real deal, rather than downloading from a source that may have unreliable downloads, or potentially even adware or malware. As you can see, they have various pricing options depending on the number of devices that you need to connect.
The app makes it easy to see when you are not connected through the VPN. All you have to do to get connected is to switch on the virtual private network switch at the bottom of the page. As you can see, it shows your real IP address when you are not connected.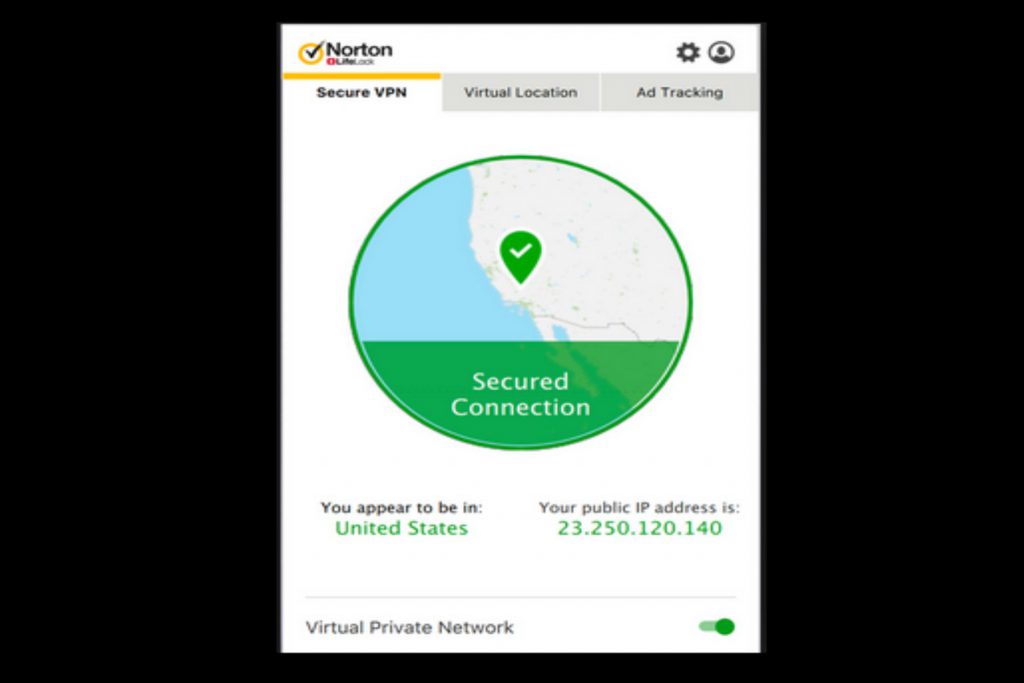 Once you have switched it on, the screen will turn green and your new public IP address will show at the bottom of the screen. This is an easy to operate system, especially for beginners who just want a little extra protection to keep them safe as they browse the Internet, but it does not allow the configuration options that other VPNs allow.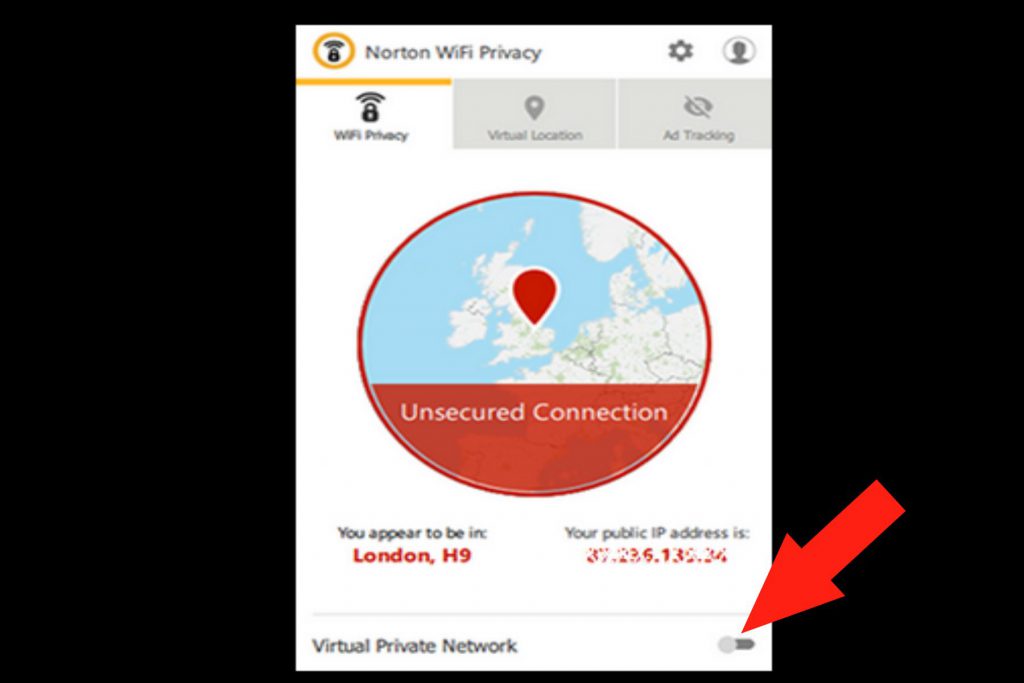 One thing that we didn't like is that this VPN comes with an ad tracker blocker so that you do not have to purchase a separate one. We found that it was pretty reliable and only a few were able to get through. This was one of the best features that we liked about this VPN.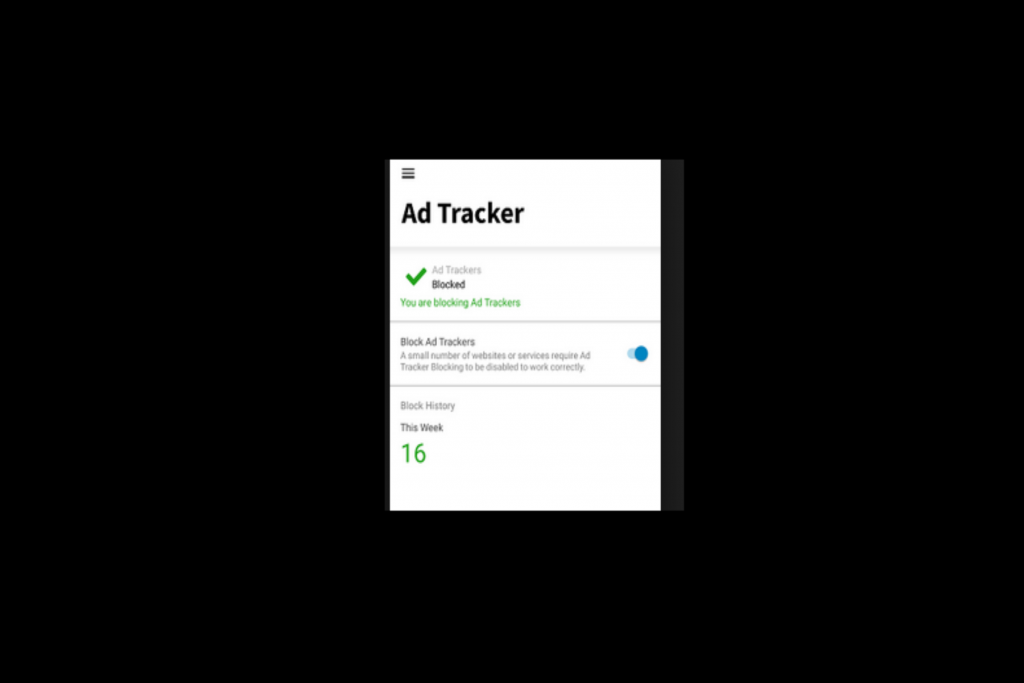 The security performance of secure VPN was very good in terms of keeping the IP address safe and not allowing any leaks. Unfortunately, they are not in a friendly jurisdiction in terms of surveillance. They are division of Symantec, Ltd., which is located in Mountain View, California. This means that they are in the United States and a part of the Five Eyes Surveillance Alliance. That being said, they do not keep any logs, so even if someone were to ask for them, they do not have them.
One thing we found is that Norton was not the best for accessing high censorship countries such as China, Turkey, or Iran. However, if all you want is protection for your browsing and to watch a few movies, the performance was more than enough. They do offer excellent access in the US and UK.
In terms of connection speed, they were not the fastest that we have tried, but their connection was the most stable. When connecting to US servers, the speeds were above 100 mbps, which is good enough for most types of browsing that you would want to do. When connecting to the UK server from the US, the speeds dropped to about 60 mbps. The slowest servers that we found were in Japan, with speeds of around 24mbps.
With this VPN, the system automatically chooses the fastest server for your needs. This is usually the one that is closet to you geographically. Another thing that we wanted to note is that remote servers in countries where they do not have a lot of support were sometimes quite slow. This service is targeted towards those in the United States and the UK.
Norton allows you to connect securely in 29 different cities in 29 different countries around the world. It covers the larger cities and most of the more popular connection sites. This is more than enough for most uses and you probably will not need to access more exotic locations anyway. North America and Europe are the best served locations. If you are located in places such as South America or Africa, there may be fewer local options available to you. For the most part, Norton serves the larger markets.
Norton offers customer support in several different ways. It has a knowledge base, live support, and you can contact them by phone. Overall, our experience with customer support was positive and they were able to resolve most issues quickly. Out of all of these options, we found the live support to be the most helpful and the option that received the fastest response.
In our final opinion, we felt that Norton Secure VPN was a good choice for those that just want basic protection. Sometimes, you can find good deals when purchasing this VPN with some of their other products. It did not offer the largest number of servers and did not have as many features as other VPNs, but it offered a stable and secure connection. If that is what you are looking for, we think that Norton Secure VPN is a good choice. They are also a good choice for beginners who do not need a lot of bells and whistles, just safe and secure connection. They are a good product that is backed by a company that has a long-standing reputation.